On the Tax report page you and your client can build and export reports that show their taxable business profit and totals for SA103F categories, saving you both precious time at year end.
In the coming weeks, this functionality will be extended to include UK property businesses. You will still be able to view and download a summary of transactions by clicking on 'Summaries'.
To compile a tax report:
In the client's account go to Reports in the sidebar.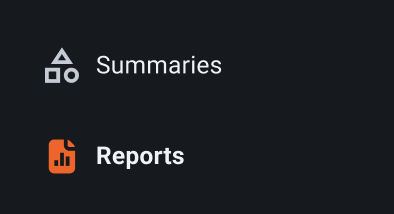 Click Tax summary.

On the Tax summary page you will see an overview of the sales and costs transactions that have taken place in the selected tax period. Select the tax year in the top left of the page.

To view or hide the tax boxes mapped to the listed categories switch the toggle at the top of the page.

You can also include a comparison to the previous period by turning the 'Previous period' toggle ON.

A downloadable report can be generated by clicking Download in the top left of the page.