Dext currently supports over 500 global banking institutions. You can view a full list of the Banks available for Bank Statement Extraction at this link
For a guide on how to send your Bank Statements for extraction, click here.
If your bank is not on the list then requesting a new bank is now available within the Dext Prepare application.
Navigate to the Lists section of the side menu and click on the Bank Accounts tab. Then next to the Bank name drop down list is a link to Request to add your bank.

Complete the Bank Name with the full name of your bank, If applicable include the location of the bank including State and Country.
Drag and drop a sample bank statement that includes several transactions.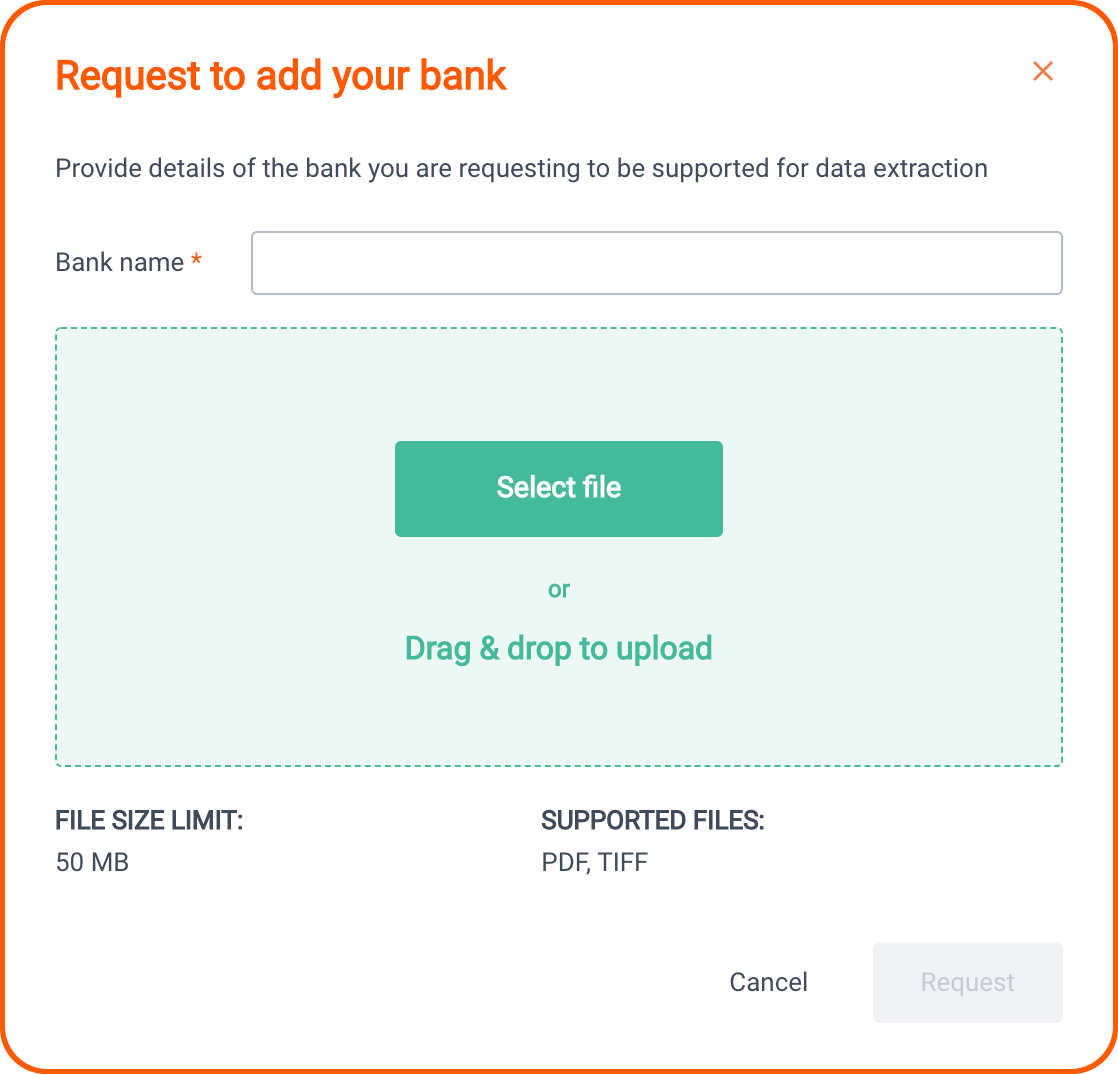 We will then test the sample to ensure we are able to extract the data using our software. Please note – due to the variations in formatting and layout across different banks not all statements are able to be extracted.
You will receive an email to confirm whether the bank is able to be supported and if successful then the new bank will be available to select and you can now submit any bank statements for extraction.