Expense Reports can be published to an integrated accounting software, exported in CSV and PDF formats or automatically sent via email.
After completing an Expense Report on Dext Prepare, you can process it onwards in a number of different ways:
---
Publishing to an integrated software
When the Expense Report is complete, and each transaction in the report has been assigned a nominal code, you can publish the report by pressing the green 'Publish' button.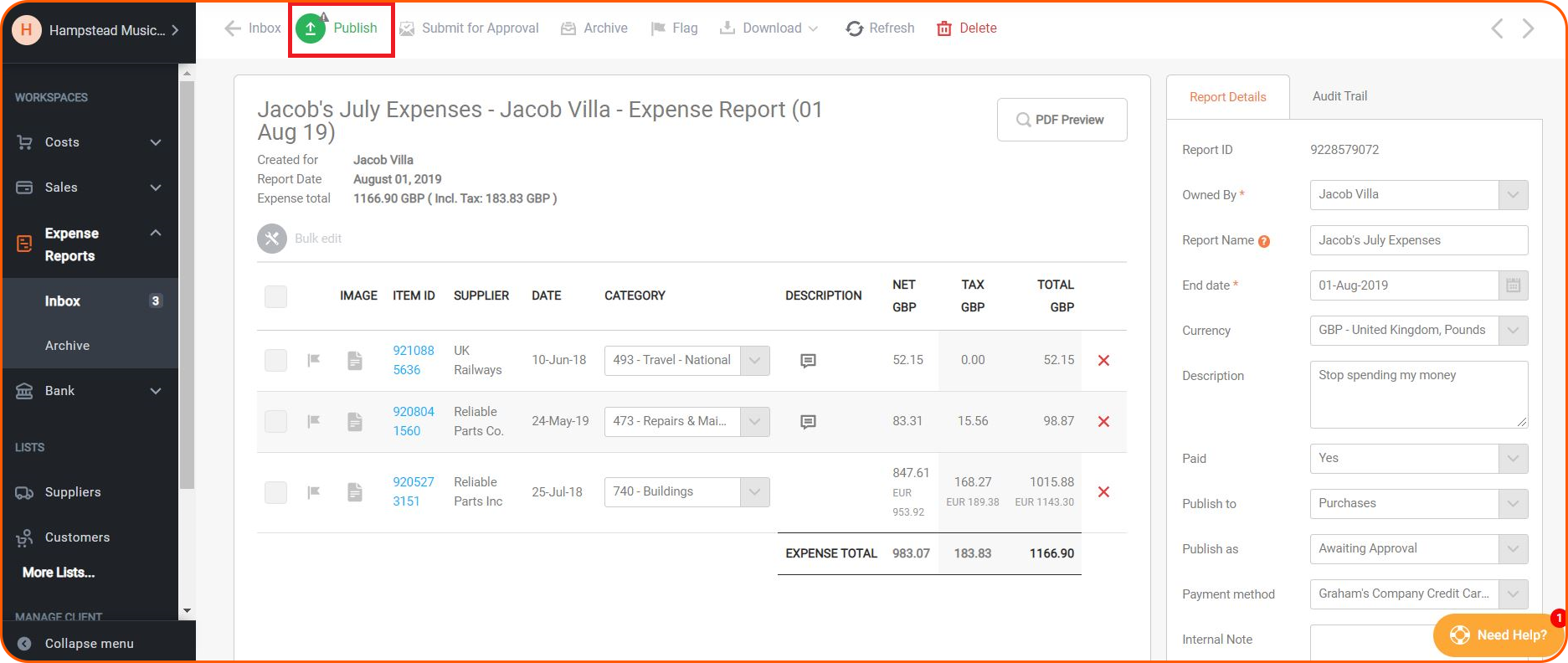 This will be published to general ledger as a purchase invoice (as if the employee was billing the company for their expenses). Each entry within the report will be listed as a separate line item.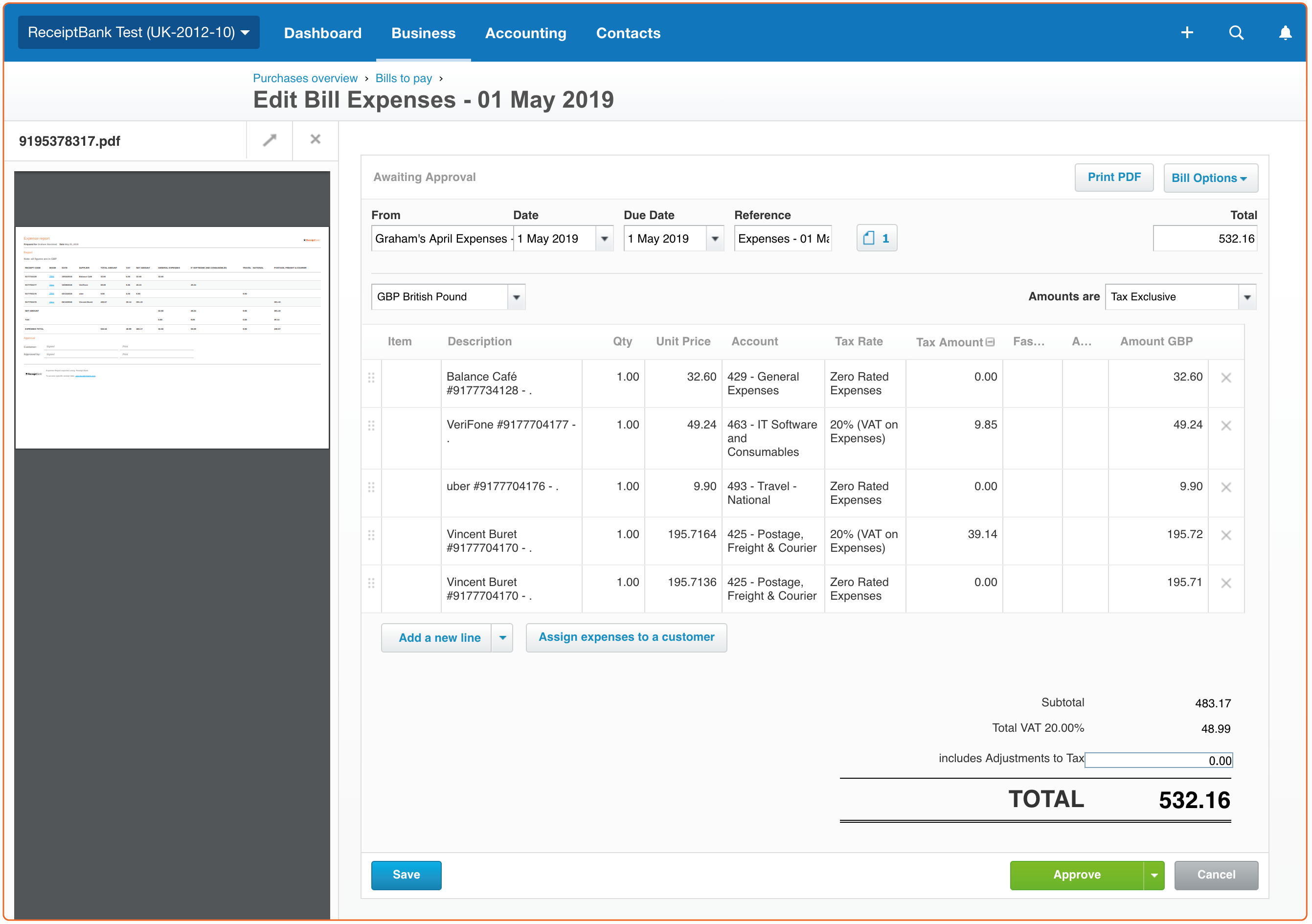 ---
Export as a PDF or CSV
When the Expense Report is complete, click in the current tab to view the report details, and then click 'Export' and 'Export to CSV' or 'Export to PDF'.

Clicking 'Export to PDF' will create an overview report.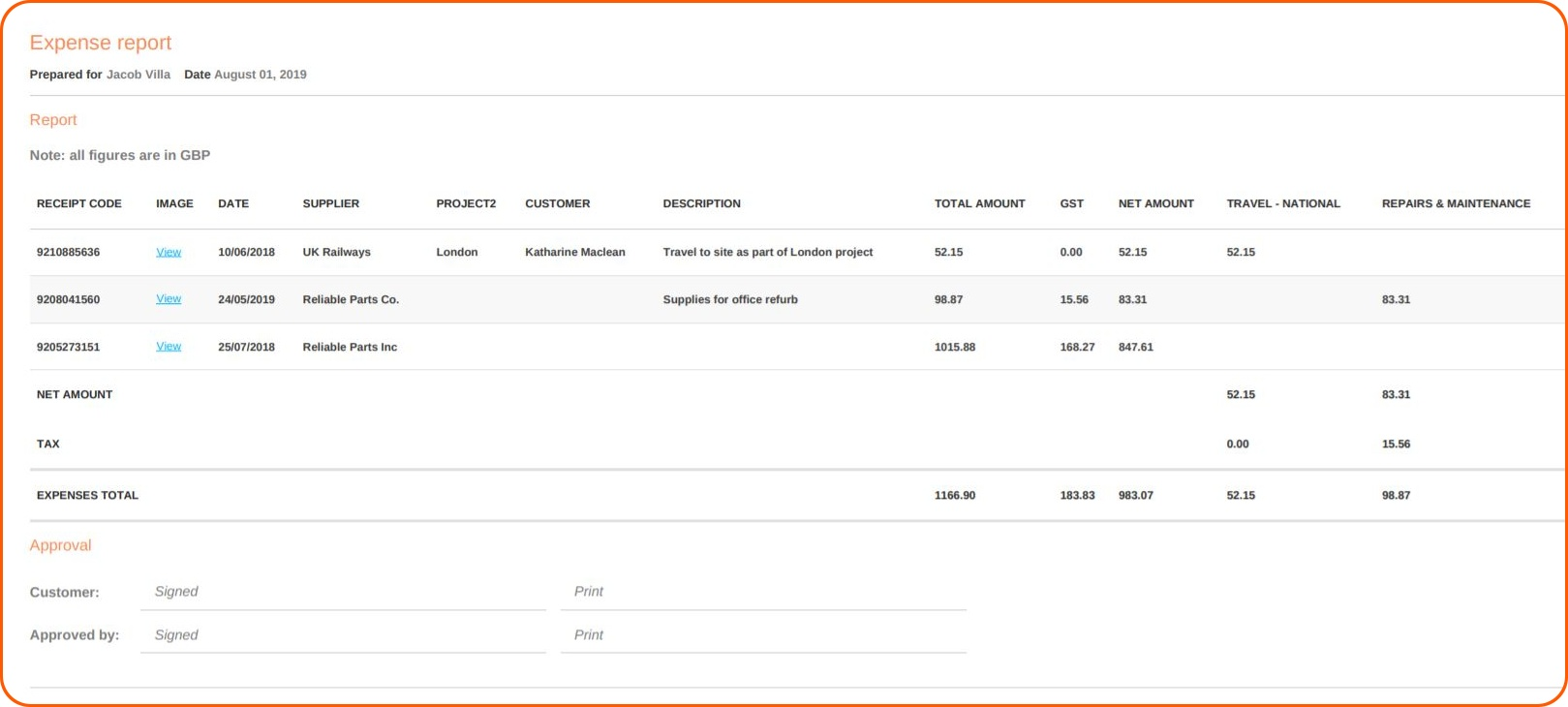 Clicking 'Export to CSV' will create a more detailed report that also displays the sub-totals of each category.

---
Sharing via Email
You can share an Expense Report via email at any time. This will send a CSV and PDF of the report to an email address that you specify. Links in these emails will expire after 30 days.
Click 'Download' and 'Send via email'. Complete each of the required details and press 'Send'.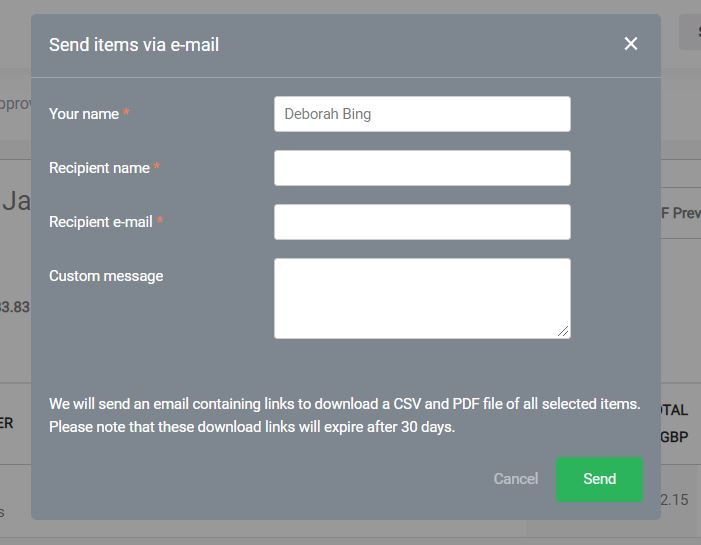 They'll will receive this email: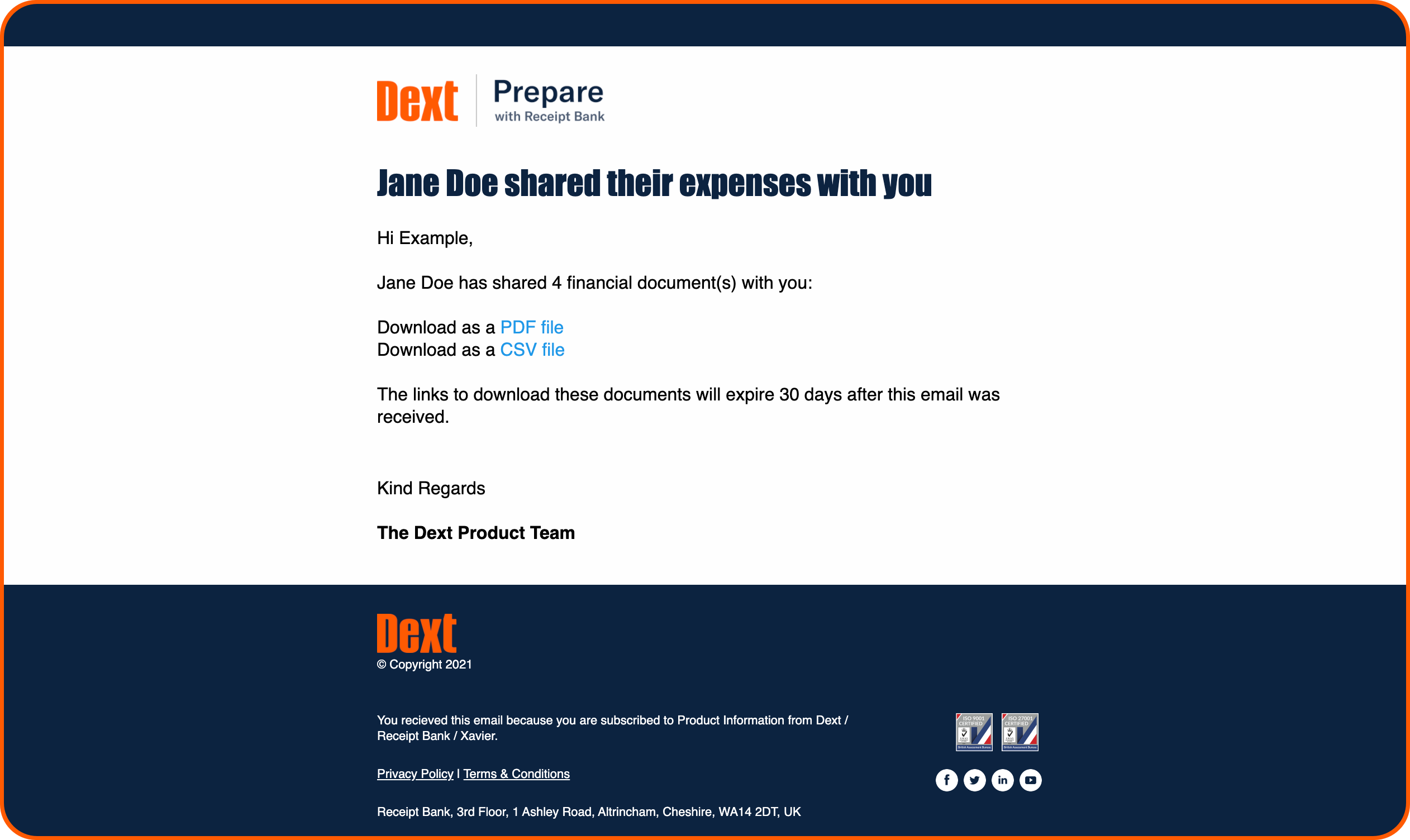 ---
Sharing via Image Sharing
Use the 'Image Sharing' setting to give permission for other people to view images of your receipts, bills, invoices and other financial paperwork, even if they don't have login access to your Dext Prepare account.
This will create a link inside your Expense Reports (and CSV downloads of your Expense Reports) where you can view the original image that was captured of the document.
To turn on Image Sharing:
Go to the 'Account Details' page in the 'My Profile' section of the side bar
Then 'Image Sharing' and turn image sharing 'ON'